Star 700 Series Impact Printer
Built specifically to work in environments where heat and humidity can erode the type on the kitchen order, the SP700 is an ideal solution. This fast, two-color printer offers crisp, easy to read type for quick viewing, clamshell design for easy paper loading and an embedded power supply for space efficiency.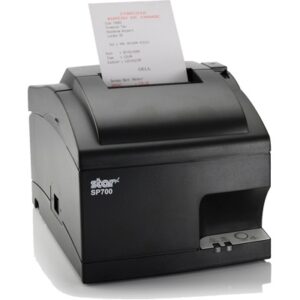 Star TSP100 Series Thermal Printer
The new TSP100III thermal receipt printer is an upgrade of the TSP100, printing at almost twice the speed with a special de-curl function, and it fully compatible with its previous version, requiring no additional integration or development.The TSP100III is the faster, easier, and a better POS printing solution. Already a leading player in the POS market, Star Micronics' TSP100III is offered with WLAN, LAN, Bluetooth, or USB interface connection for an easy-to-use and ready-to-go installation.
BTP-R880NP
The BTP-R880NP thermal receipt printer is a second generation NP class printer produced by SNBC – a leading manufacturer of printers and thermal print heads. The BTP-R880NP is compatible with most popular POS software applications.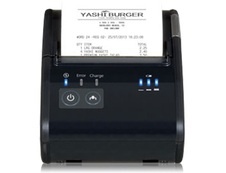 Epson P80
Ideal for retail and food service, the lightweight and ultra-compact Mobilink Epson P80 3" POS printer delivers all the features you need to print anywhere, anytime. It offers the fastest printing in its class with speeds up to 100mm/second, flexible connectivity, a ruggedized design with a 4 foot drop rating and IP54 certification and supports all the leading mobile operating systems.
Star TSP654IIB
With high performance and reliability, the Star TSP654IIBI is an iOS compatible Bluetooth Desktop Printer designed to work with all major operating systems including: Apple™, Android™, Windows™ and Linux™. This low cost, out-of-the-box solution is perfect for providing fixed printing capabilities from tablets, smartphones or any handheld device for queue busting, event ticketing, retail transactions, restaurant ordering – the applications are endless.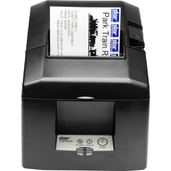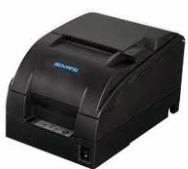 BTP- M300
Proven impact printing technology preferred for POS kitchen printer applications.
The BTP-M300 produces either receipts or kitchen orders faster than other popular impact printers. Featuring trouble-free drop-and-print paper loading, it is print is clear and precise, allowing you to print long-lasting receipts with coupons, rebates and specials
We Offer Free Paper Delivery Every Tuesday and Thursday!
Within Calgary City Limits